"With a straight and joyful approach the Stockholm Swing All Stars digs into swinging riffs."
"The Know-how is as big as the love for the music"
"It´s hard not to like the Stockholm Swing All Stars if you like swing music"
IN THE SPIRIT OF DUKE ELLINGTON, RELEASED IN SEPTEMBER 2018
A mix of Ellingtons hits arranged in our own ways. On this record you can hear Satin Doll as a fast swing number, I´m Beginning To See The Light in latin style. etc, etc There are also some originals on this record that are clearly inspired by the great Duke Ellington. Don´t miss this!
1 Don´t Get Around Much Anymore 2 Satin Doll 3 Warm 4 I´m Beginning To See The Light 5 On The Backside 6 Perdido 7 Solitude 8 Johnny Come Lately 9 Blues I Oktaver 10 Isfahan 11 Jubilee Stomp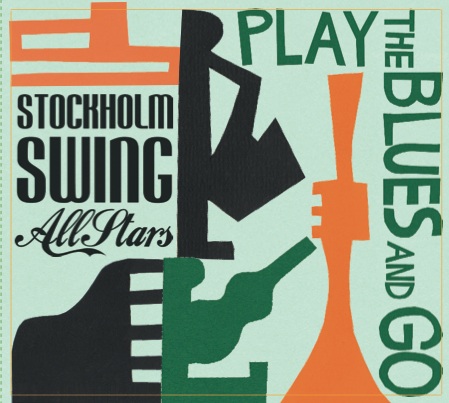 CD, RELEASED IN SEPTEMBER 2016
Recorded live in january 2016 in the home of bassplayer Göran Lind outside Stockholm the cd has a total of eleven tracks where all members of the band are featured. 1 Play The Blues And Go 2 Doodlin´ 3 I Found A New Baby 4 Dream Of You 5 Limbo Jazz 6 Sophisticated Lady 7 Bernie´s Tune 8 Four Brothers 9 Blues In Blueprint 10 Buster Royal 11 Discontented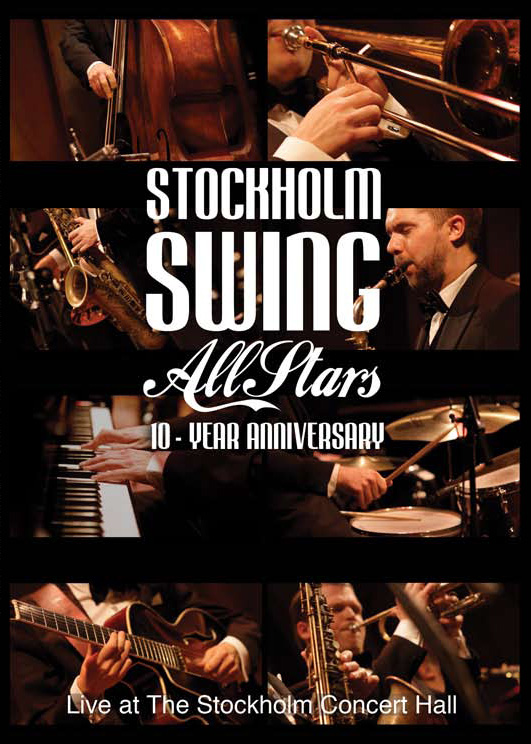 LIVE DVD, RELEASED IN MARCH 2013
The Stockholm Swing All Stars proudly presents a live DVD recorded in the Concert House in Stockholm celebrating the 10 year anniversary of the band. 1 In a Mellow Tone 2 Honeysuckle Rose 3 Tea for Two 4 A Pound of Blues 5 Night in Tunisia 6 Misty 7 Salt Peanuts 8 Sideways 9 The Hornet 10 I Found a Million Dollar Baby in a Five and Ten Cent Store 11 Undecided 12 Four Brothers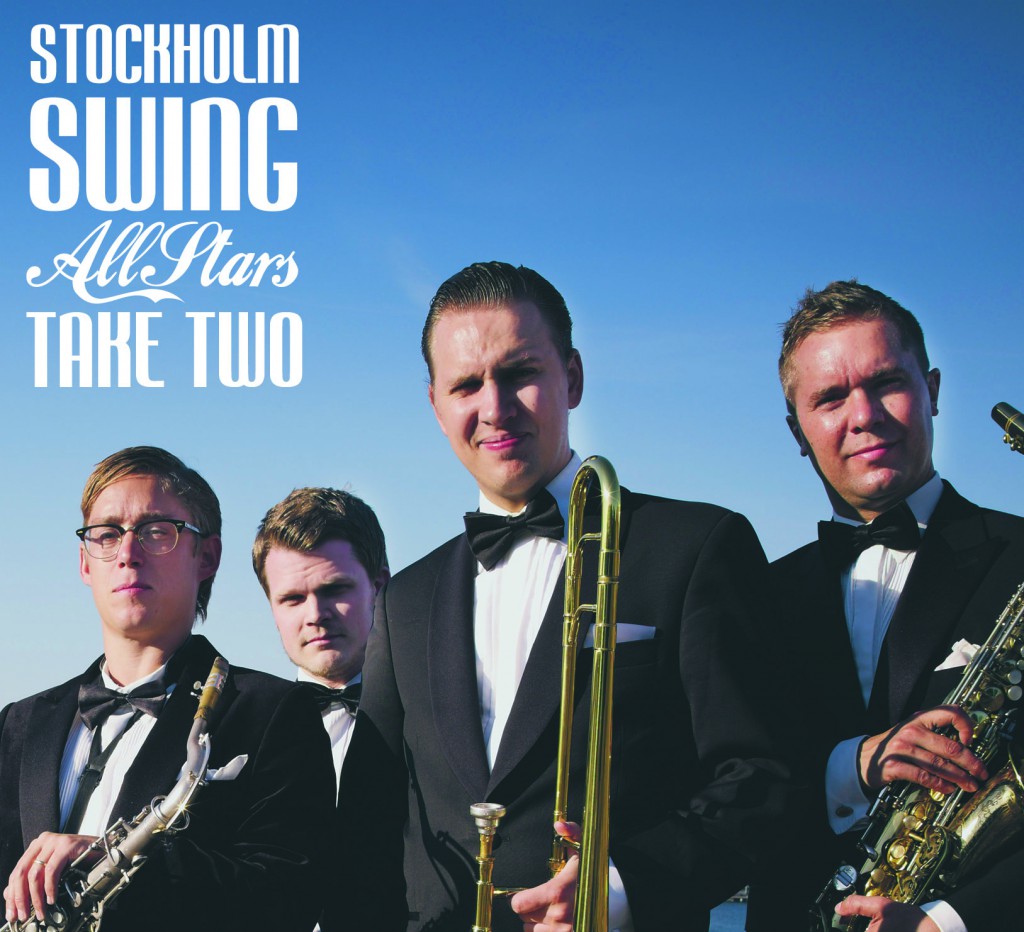 TAKE TWO, RELEASED IN MARCH 2011
This albums shows the the versatility of the band. Here You´ll hear compositions by Dizzy Gillespie, Django Reinhardt and Thelonious Monk as well as originals by the band members.
1 All Stars Theme 2 Ring Dem Bells 3 I Found a Million Dollar Baby in a Five and Ten Cent Store 4 Misty 5 Sweet Georgia Brown 6 Night in Tunisia 7 April in Paris 8 Salt Peanuts 9 Sweepin the Blues Away 10 Opening Day 11 Tin Tin Deo 12 Monk's Mood 13 Nuages 14 Rubber Bottom 15 Caravan 16 Take the "A" Train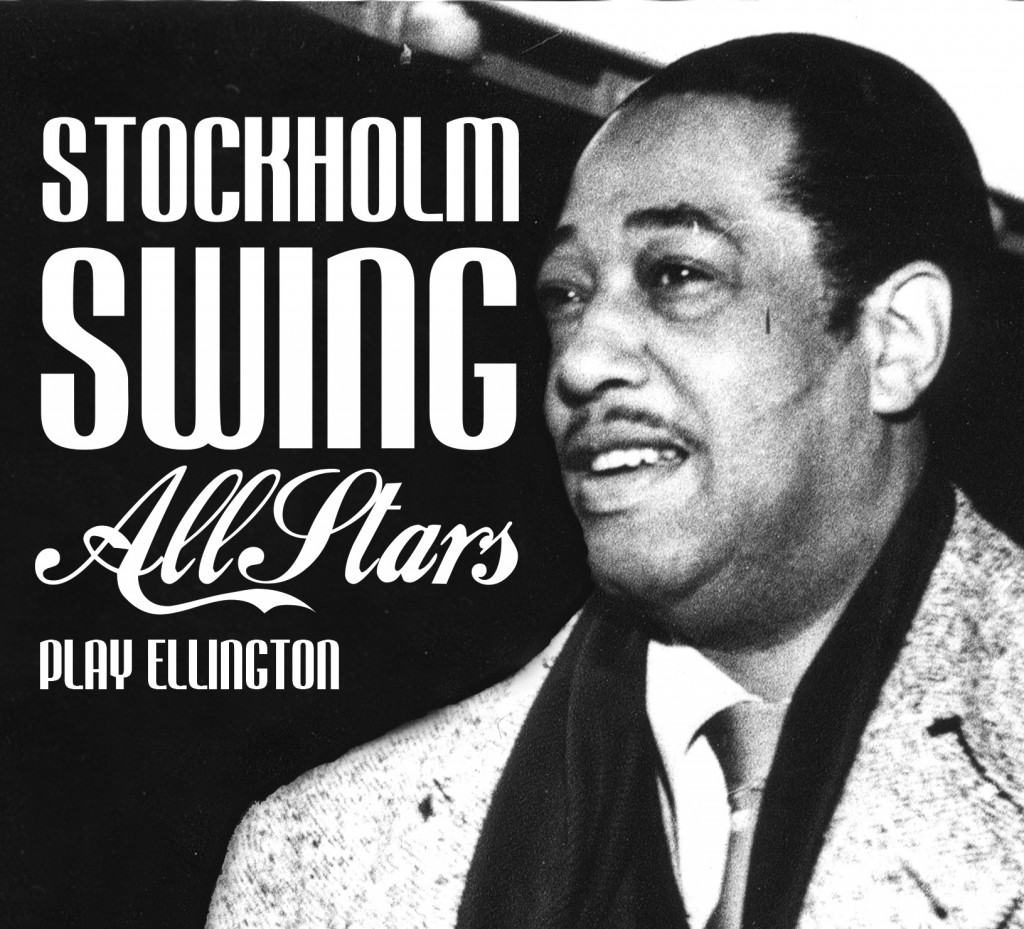 PLAY ELLINGTON, RELEASED IN NOVEMBER 2009
On the second album of the Stockholm Swing All Stars the band plays only compositions from the great Duke Ellington Songbook.
1 The Mooche 2 In a Mellow Tone 3 Do Nothing Until You Hear From Me 4 Main Stem 5 Mood Indigo 6 Kinda Dukish 7 Jeep's Blues 8 It Don't Mean a Thing 9 Lotus Blossom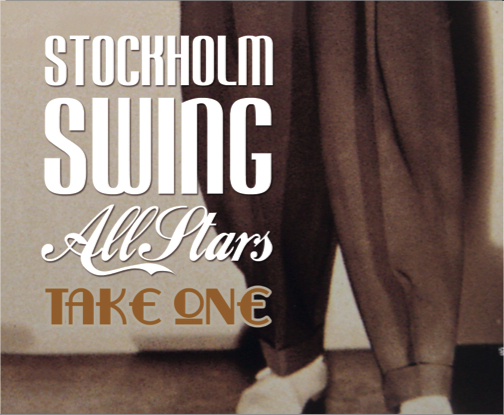 TAKE ONE, RELEASED IN JANUARY 2009
The first album of the band was a great success.
1 Moten Swing 2 Blues Walk 3 Easy Living 4 Whoopin' Blues 5 On the Sunny Side of the Street 6 Undecided 7 Tea For Two 8 The Hornet 9 Honeysuckle Rose 10 Willow Weep For Me 11 Goosey Gander 12 Lester Leaps In 13 Broadway 14 Two Bass Hit